Travel In Style in the 2018 Honda Odyssey
As the holidays approach, merriment and excitement builds. If you're like many, and cannot wait for the holiday festivities, full blown planning mode has already started to create the happiest, safest and most efficient holiday season to date. We at Victory Honda of Muncie, want you and your family, to get to your destination safely and securely. Might we suggest doing so in an all new 2018 Honda Odyssey. The completely redesigned, all-new 2018 edition of the Honda Odyssey, is available now at Victory Honda of Muncie. The Honda Odyssey is America's best selling minivan for the past 7 years and features a family friendly, class leading experience. A 2018 Honda Odyssey with also get you there is comfort and style The Odyssey has top notch acceleration to get to you to your holiday destination on time. And the cabin is quiet, so that you can hear the murmurs of holiday wonderment not the wind, tires and road noise. This best selling mini van also features unparalleled comfort and connectivity(for all of your holiday playlist needs).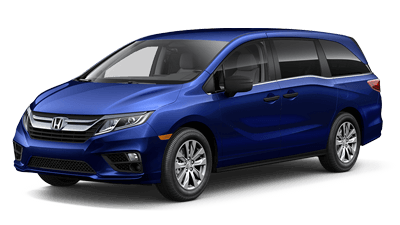 Enhanced Family Connectivity in the 2018 Honda Odyssey
The Odyssey has been connecting families for Holiday Seasons, and the new 2018 Odyssey makes it easier than ever before, thanks to a host of new technologies. CabinWatch and CabinTalk allow the driver and front passenger to view and communicate with the second- and third-row passengers via the 8-inch Display Audio screen, third-row speakers in equipped models and the Rear Entertainment System.

Other new connected-car technologies include a new, faster and more user-friendly Display Audio touchscreen interface with Apple CarPlay and Android Auto compatibility; new Cabin Control app, which puts normally out-of-reach features at second-and third-row passengers' fingertips via their smartphones available 4G LTE in-car Wi-Fi; and a new 10-inch Rear Entertainment System with Blu-ray and streaming video capabilities.

Travel Tips near Muncie Indiana

For those of you traveling this holiday season to Muncie Indiana, here are a couple amazing holiday hot spots and events right down the road from Victory Honda of Muncie!




An Old Fashioned Christmas at the Depot 2017
December 1 @ 5:00 pm - 9:00 pm
Cardinal Greenway, 700 E. Wysor St.
Muncie, IN 47305 United States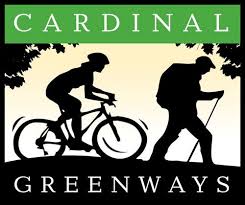 An Old Fashioned Christmas at the Depot is an evening of holiday celebration and fun. Santa visits our CG headquarters, the Historic Wysor St. Depot, to listen to children's wishes and to give each child a present! Young and old alike have a wonderful time listening to Christmas carols, sipping hot cocoa, and visiting with family and friends in the beautifully restored 1901 depot. If you want, you can create a simple Christmas card for our military men and women. Feel free to bring your camera or phone to take photos with Santa. This traditional celebration is a fun time for all! An Old Fashioned Christmas at the Depot captures the spirit of the holidays as everyone happily comes together to celebrate the season. Free. For more information please visit
http://munciecalendar.com/event/old-fashioned-christmas-depot-2017/
From all of us here at Victory Honda of Muncie, from our family to yours, have a happy and safe holiday season!