New Honda Civic, CR-V, and Insight built locally in Indiana
Here at Victory Honda of Muncie we want to wish a happy 10th anniversary to the Honda Manufacturing of Indiana plant in nearby Greensburg.
---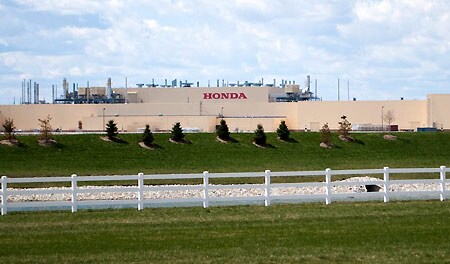 ---
Since the plant's opening in October 2008, nearly two million Honda vehicles have rolled off the assembly line.
"This milestone is the result of the commitment our Honda associates in Indiana have made every day over the past decade to build products of the highest quality for our customers," said Isao Matsuzaki, president at HMIN. "Indiana is our home and with the strong support of our local communities, the state and beyond, we are excited about our future here in Greensburg."
More than 2,500 associates help produce 250,000 vehicles annually, including such Honda staples as the Civic sedan and CR-V, as well as the all-new Insight hybrid sedan.
---
Several milestones have been accomplished at HMIN in just 10 years, including:
HMIN was Honda's fourth U.S. auto plant, and its seventh in North America
HMIN has built six different models in its history, including the Honda Civic, CR-V and Insight, as well as the Civic Natural Gas, Acura ILX and ILX Hybrid HMIN earned the Platinum Plant award in the 2011 J. D. Power and Associates Initial Quality Study (IQS).
In 2017, HMIN began production of the Honda CR-V, the first SUV built at the plant and, earlier this year, production began of the all-new 2019 Honda Insight.
---
Thank you for supporting Indiana's economy and its 2,000+ Honda employees!
To learn more about the Civic, CR-V, and Insight, browse our new online inventory, call us, or stop by today.
Source & Photos:
HondaNews